Astoria Nordic Heritage Park

LIGHT IN THE DARKNESS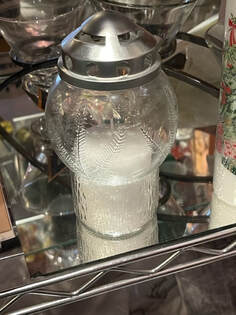 5-8 PM at Astoria Nordic Heritage Park
Friday, December 15, 2023
Stormy Weather Alternate Date: Wednesday, December 20
Change in Dates will be Announced on Facebook and the Park Website
Brief Program at 6 PM
Light in the Darkness is a new event sponsored by the Astoria Scandinavian Heritage Association to remember those who have passed but are still in our memories at Christmas time. It's also a fundraiser for Astoria Nordic Heritage Park and an opportunity to experience the park and community at nighttime. Light in the Darkness will be held from 5 to 8 PM on Friday, December 15, with a brief ceremony at 6 PM. In case of severe weather, the event will be moved to 5-8 PM on Wednesday, December 20. The change of date will be announced on the park's Facebook page and website.
Fifty memorial candles donated by Finn Ware will be lit in honor of those who are missing this Christmas season. Their names will be read during a brief ceremony of music, poetry, and song. Lloyd Bowler will be emcee. Loran Mathews will explain the significance of the candles and Sirpa Duoos and Malachi Cummings will read poems. Bowler, Mathews, and Duoos will read the memorial names. Leila Collier will sing a Christmas song by Jean Sibelius. Seating is sparse at the park so bring a chair if you need one. The candles will stay lit for three hours so people can stroll, take photos, and experience the special lights enhancing the atmosphere of the Nordic Park at night. VASA Swedish Lodge and Friends of Suomi Hall will supply coffee, tea, hot chocolate and cookies. There will be seasonal Christmas music.
To have your loved one's name be part of this ceremony and to assist the Astoria Scandinavian Heritage Association with maintenance and ongoing expenses at Astoria Nordic Heritage Park, mail a check made out to ASHA with a minimum donation for $25 and the name of the person you are honoring to Light in the Darkness, ASHA, PO Box 34, Astoria OR 97103. It is also possible to donate online at
www.AstoriaNordicPark.org
on the Contribute page.
---
Astoria Nordic Heritage Park is open 24 hours a day at 1590-1592 Marine Drive at the entrance to downtown Astoria. Astoria Scandinavian Heritage Association (ASHA) was responsible for design and construction of the park and gifted the park to the City of Astoria and its residents and visitors on June 17, 2022. The City of Astoria constructed a public loo on the site that opened in September 2022. The City maintains the loo and the green spaces of the park. ASHA is responsible for maintaining all park features and the flower beds.
ASHA thanks all donors who made this seven year heritage project possible. Please visit the park often and tell your family, friends, and neighbors about it. Your continued donations are appreciated to cover repairs and maintenance of the park. Free educational materials for virtual and real visits to the park are available to download on our education page.


ANHP E-Newsletter
The Astoria Nordic Heritage Park Committee sends monthly e-newsletters updating supporters on park news and news of Nordic activities in Astoria. We will not share addresses or spam you with repeated emails. If you are willing to be on our email list, please send us a message below. Newsletters are sent out monthly.


Photos on this website are courtesy of the Clatsop County Historical Society.